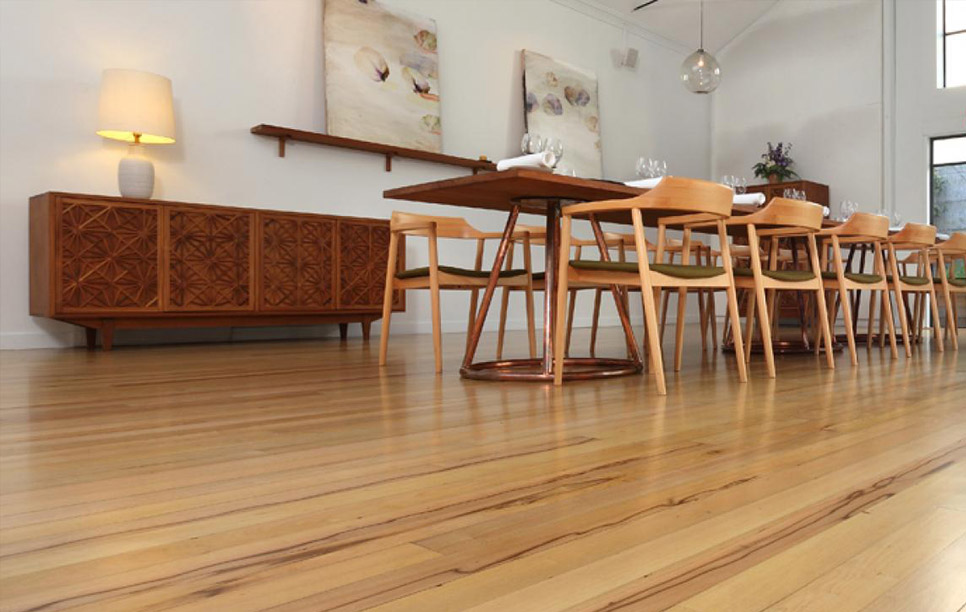 New Zealand Tawa
Solid timber flooring
With a long serving history in New Zealand as a solid timber flooring, New Zealand Tawa is a light, creamy brown colour with a contrastingly lighter sapwood generally specified for architectural designs requiring lighter tones. Tawa makes a beautiful solid timber and is ideal for modern spaces.
NT-TA.01
Technical
Specifications
MPI sustainable harvesting methods

Kiln dried to 12%m.c

High impact and wear resistance

Precise profiling ensuring efficient installation

End matching available

Readily accepts natural timber care oils

New Zealand Natural Timber Co. finish and care kits available for any size floor

Standard length specification apply typical to New Zealand native timber flooring (0.6 -5.4m lengths)

Completely chemical free
PRODUCT CODE:
GRADES:
Traditional prime - light feature
SIZING:
Solid timber:
83 x 20mm
*other non-standard sizing available on request
Overlay:
83 x 12/ 15mm
Profile Specification
NZ Tawa Timber Flooring & Wall Linings
LivingWood
LivingWood signifies compliance with the highest standard of sustainable product sourcing and processing. Where possible, our timbers are naturally treated to achieve outstanding products which use far less chemicals than previously possible.
This guarantees a healthier product, a healthier building and therefore a healthier environment for you and your family.
All products available at the New Zealand Natural Timber Co. have the LivingWood seal of approval.