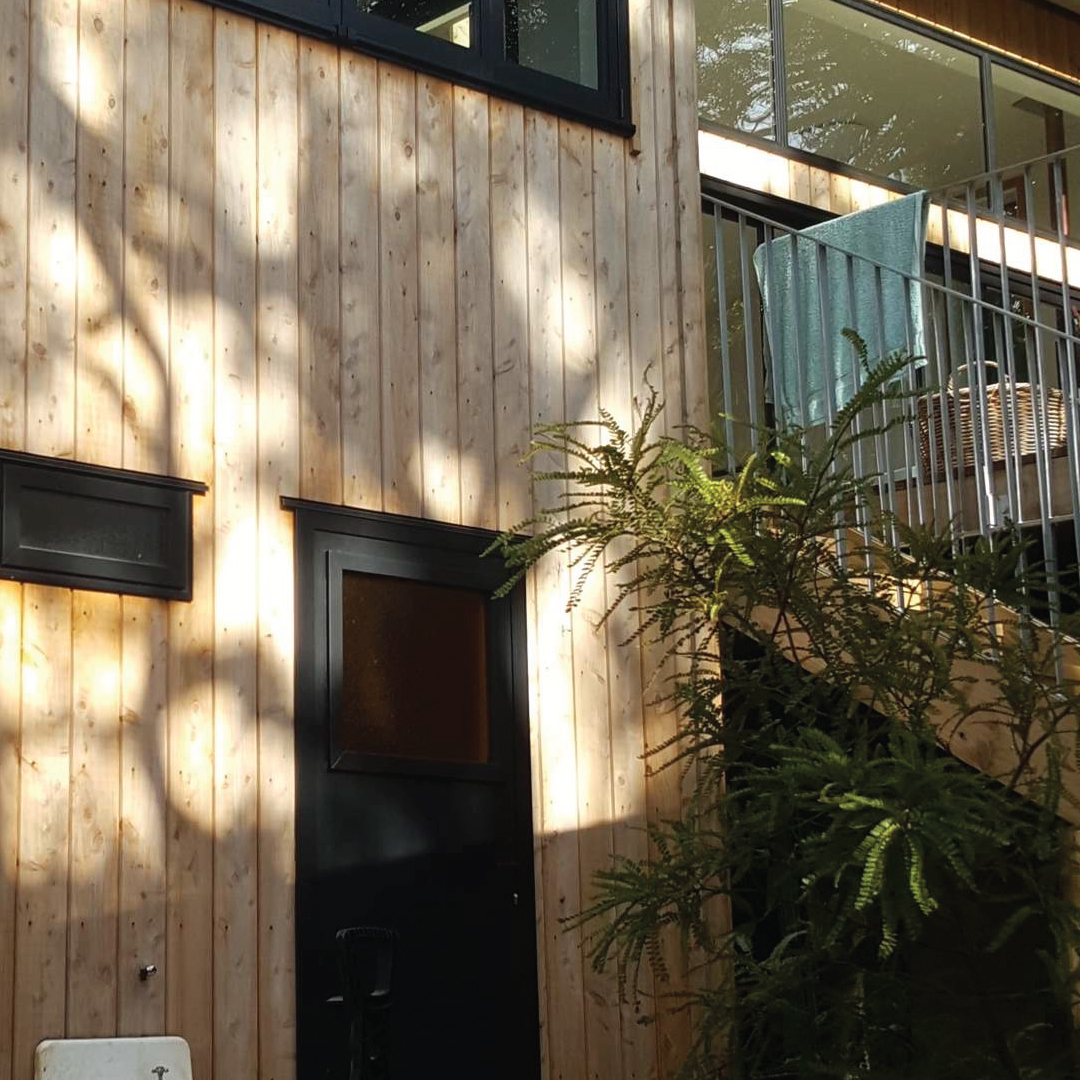 Lawsons Cypress
Timber cladding
Lawsons Cypress is well regarded amongst the architectural community as an excellent alternative to imported timber claddings. Lawsons Cypress is a locally grown exotic with natural durability. Easily accepting of our natural timbercare oils, Lawsons Cypress fits well within modern design with a wide range of architectural profiles achieved by this versatile species.
NT-LC.02
Technical
Specifications
Plentiful renewable resource

Dimensionally stable

Dimensionally Versatile

Band sawing, circular sawing or dressed face options

Random length or select lengths available

Natural durability heartwood free of chemical preservance

Readily accepts natural timber care oils

Excellent weathering aesthetic

A beautiful natural timber cladding alternative
PRODUCT CODE:
GRADES:
Select:
Sound tight knot select decorative appearance
SIZING:
Shiplap profile:
90 x 21mm NT49 (65mm cover)
135 x 21mm NT51 (110mm cover)
Bevel Back profile:
135 x 20mm NT61 (110mm cover)
180 x 20mm NT81 (160mm cover)
Available in random widths
Board profile:
135 x 20mm - NTB1
180 x 20mm - NTB2
Batten profile:
64 x 21mm NTBT1
90 x 21mm NTBT2
Profile Specification
Lawsons Cypress Cladding
LivingWood
LivingWood signifies compliance with the highest standard of sustainable product sourcing and processing. Where possible, our timbers are naturally treated to achieve outstanding products which use far less chemicals than previously possible.
This guarantees a healthier product, a healthier building and therefore a healthier environment for you and your family.
All products available at the New Zealand Natural Timber Co. have the LivingWood seal of approval.